Our Dental Practice
One Patient at a Time
We are dedicated to great care, one patient at a time. We pride ourselves on not scheduling our dentists or dental hygienists across multiple rooms to ensure you receive the proper attention and quality care you deserve.
Continued Education
We believe in education. Prior to a dental procedure, we will thoroughly review what materials will be used, how the procedure will be performed, and what results you can expect.
Innovation
Our dentists are skilled in today's advanced techniques and we have innovative equipment and use the best materials combined with our skill and artistry so that we can provide you and your family with a lifetime of great care, oral health, and beautiful smiles.
Alan G. Kline, DDS.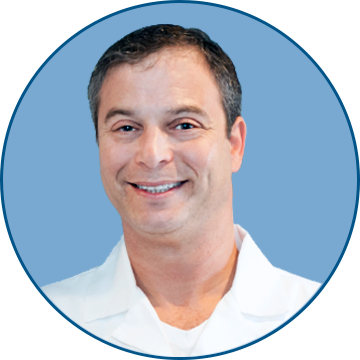 Dr. Kline has been practicing for over 25 years. Raised in East Lyme, Connecticut he is carrying on the family trade, as both his father and uncle were dentists.
He is a graduate of the University of Maryland at Baltimore's College of Dental Surgery and Tulane University in New Orleans. Shortly after starting his career at a large dental practice, Dr. Kline started his own mobile dental company. Bringing dental services to those who needed them, his practice serviced the largest nursing home in upstate, New York. In 1999 he planted his roots in Annapolis and has been serving that community since. He is known for regularly offering dental services to the displaced and homeless in the community.
Dr. Kline is an avid tennis player and enjoys boating. He is the proud father of two children and has loved raising them in Maryland with his wife, Heidi.